Toys of The 30's & 40's
On Tour January 1st - March 31st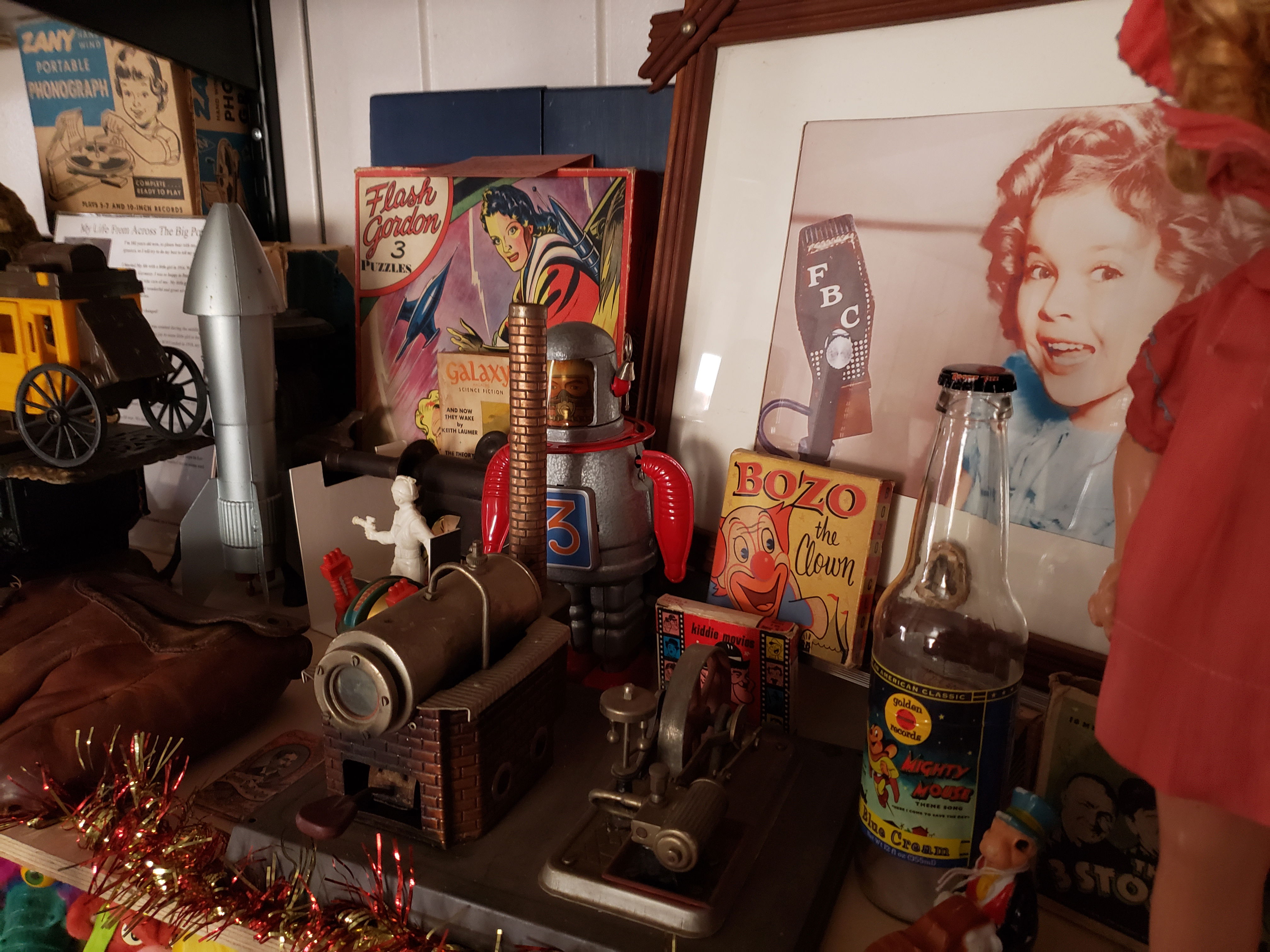 See amazing toys that made their way into homes across the United States, during the Great Depression and World War II.

Discover what toys were used to aid soldiers in combat during World War II.

Learn how manufactures combined their development of toys with the growth of radio and movie theaters, increasing fandom for entertainers, and the range of toys kids wanted.

Discover how one of Hollywood*s youngest female star got her stardom to fame, landing her one of the biggest licensing toy deals of the 1930's.

Watch a 1930's advertisement film of popular toys from the 1930's by The People History, and a documentary of popular toys from the 1940's by Rhetty For History.
Film duration 9 min. 45 sec.ample Text
"OUT OF THIS WORLD" Space & alien Toys
On Tour April 1st - June 30th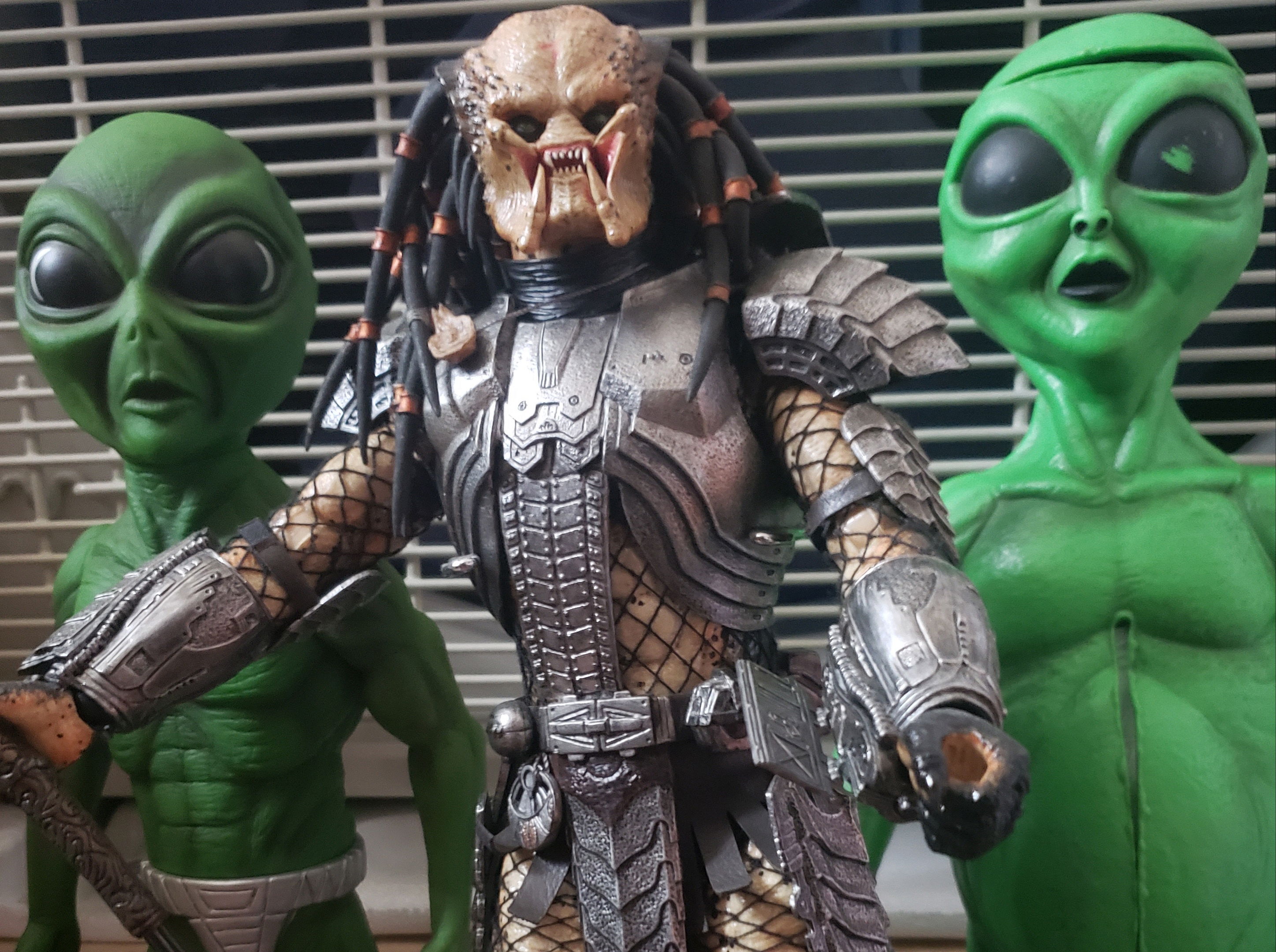 See amazing space and alien toys, comics, and memorabilia.

Discover how centuries of UFO sightings and mans first trip to space, impacted the first space science fiction movie, comics, radio broadcasts, and blockbuster films.
Watch A Video Documentary

A Brief History of Space Travel In Science Fiction By Quinn's Ideas
"Discover how writers of the last couple hundred years, Especially from the 40's, 50's, and 60's, are considered to be the authority in the history of space travel stories".

Film Duration 10 Min. 47 sec.
"SPIES LIKE US" Spy Toys, Gadgets, & Games
On Tour July 1st - September 30th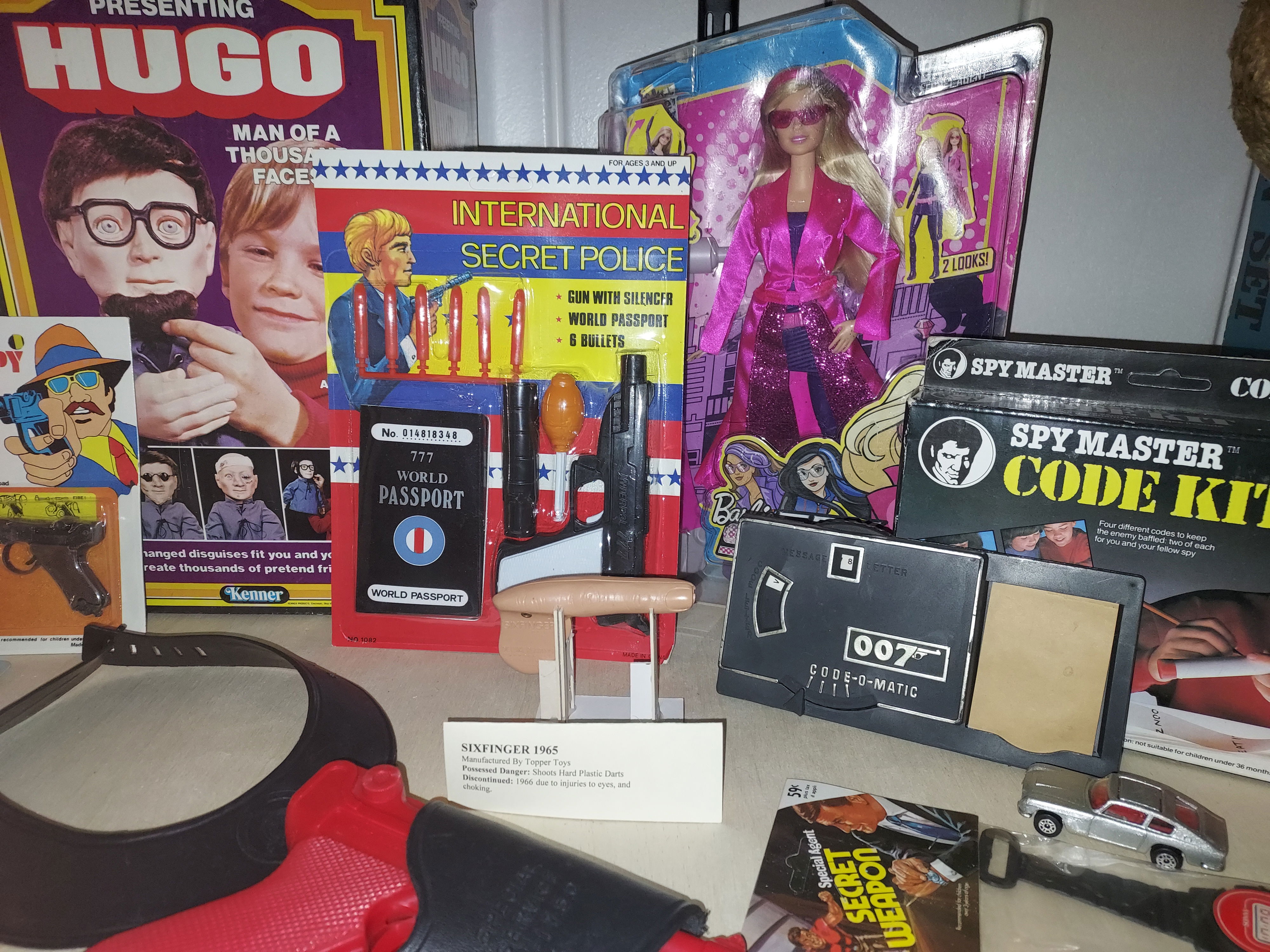 LEARN ABOUT REAL SPIES THROUGHOUT HISTORY, AND HOW THEY IMACTED THE MOVIE INDUSTRY, POP CULTURE, AND THE TOY INDUSTRY.

SEE AMAZING SPY TOYS FROM AROUND THE WORLD, AND WERE LICENSED BASED ON POPULAR SPY MOVIES.

DISCOVER HOW THE MANY GADGETS, VEHICLES, AND WEAPONS REAL SPIES USED TO SAVE THE DAY AGAINST EVIL, THEN TRANSFORMED INTO PLAY THINGS.
WATCH A VIDEO DOCUMENTARY

"Top 10 Real Life Spy Gadgets"Tools that a real James Bond might have used on a mission.
By WatchMojo.com
Film Duration 10 Min.
CHRISTMAS TOYS "That Spread The Holiday Cheer"
On Tour October 1st - December 10th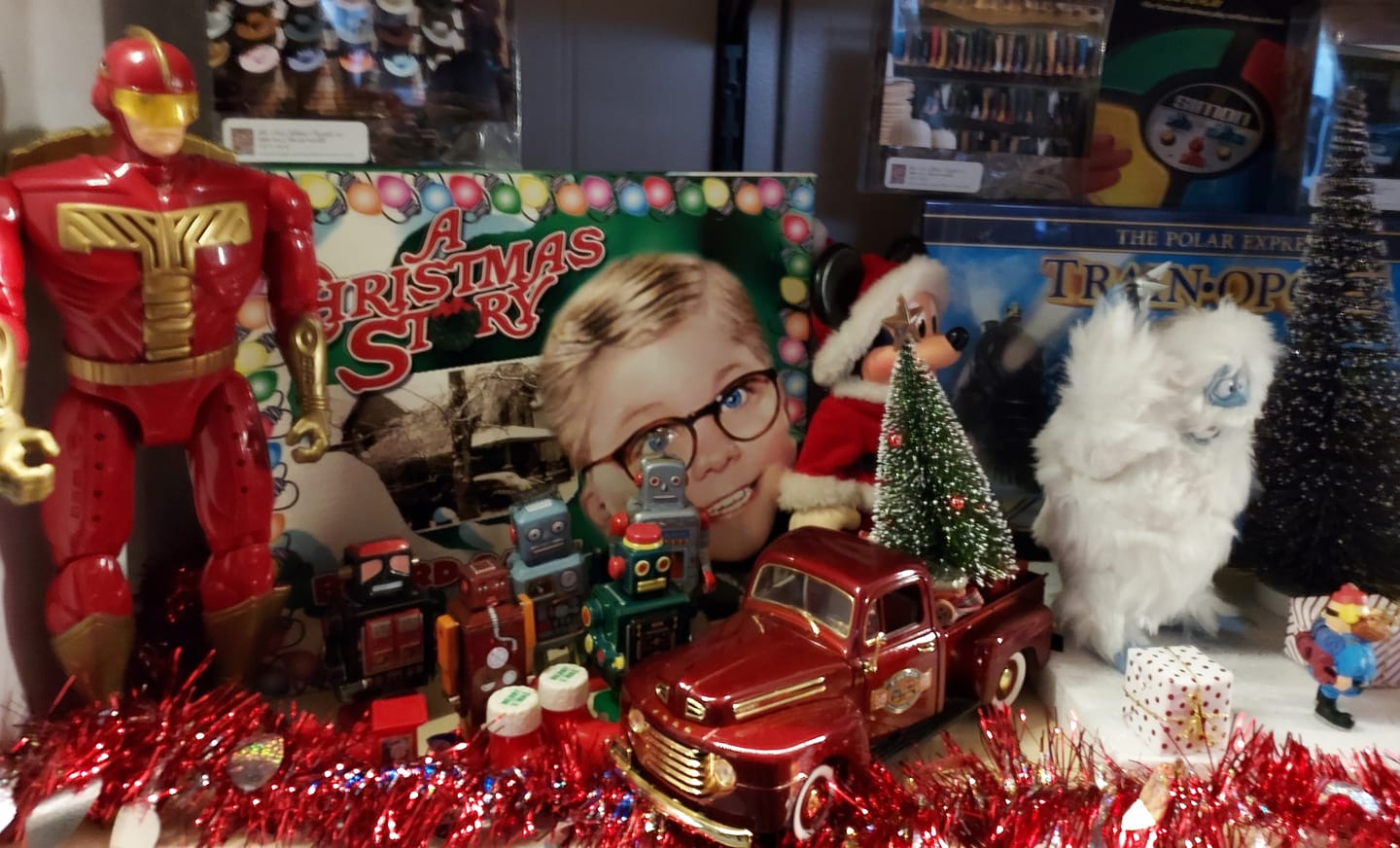 SEE AMAZING TOYS THAT SCREAM CHRISTMAS

LEARN ABOUT CHRISTMAS TOYS THAT WERE POPULAR ON THE BIG SCREEN THEN MADE INTO REALITY, AND TOYS THAT CAUSED RIOTS

LEARN ABOUT HOW CHRISTMAS WAS FOREVER CHANGED DUE TO THE AMAZING CHRISTMAS WISH CATALOG

DISCOVER WHAT CHRISTMAS TOYS WERE POPULAR DURING THE 20th CENTURY
WATCH A VIDEO DOCUMENTARY
Christmas Toy Crazes of the 20th Century "Life in America"
BY RECOLLECTION ROAD
FILM DURATION 7 MIN. 46 SEC.