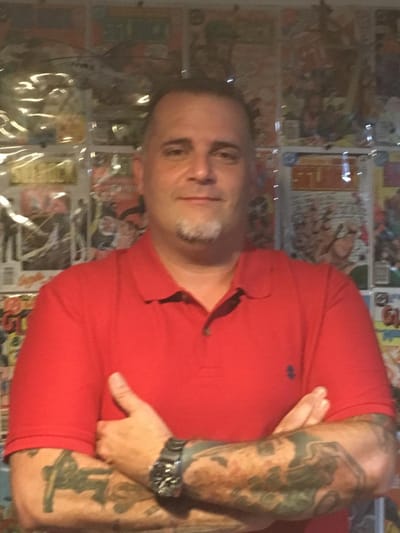 John Zura's Childhood
John made toys his life!
John was born and raised in a suburbs of Sandusky, Ohio. Growing up he always found time to collect and developed the art of making models, dioramas, and movie prop replicas. For decades, he has traveled to conventions, toy meets, garage sales and flea markets to find that next amazing and rare toy.
John currently houses the largest
Boba Fett
collection of the Star Wars brand in Ohio. He also has an infinity and appreciation for die-casts, and military toys which stems from growing up in a military home with his father John Zura senior, who was a United States Marine during the Vietnam War.
Education
Following his graduation from Perkins High School in 1991, John joined the United States Marine Corp., and was honorably discharged in 1996. He currently works for the Pittsburgh Paint Company in Huron Ohio.
As a second career, he is Yesteryears online store manager, and assists Shawn with their traveling exhibition, sharing the highlights of their collection with children of all ages.