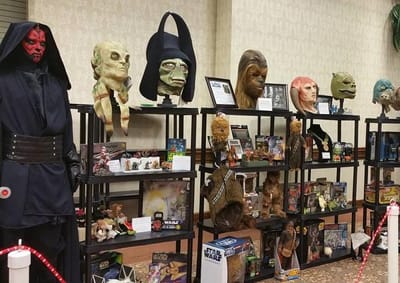 History
Yesteryear Funland began as a dream!
Over the past four decade, Co-Founders Shawn Butler and John Zura have amassed thousands of toys dating from the early 1900's to present, and continues to grow daily.
Their private collections are housed on private property's in Erie County, Ohio.
Prior to establishing Yesteryear Funland, Shawn was a successful Disc Jockey, and owner of his own company, "Total Sound Entertainment."
For twenty four years, he entertained thousands of people, and performed hundreds of weddings.
In 2013, he teamed up with long time friend who was a die-cast and military toy enthusiast John Zura.
Together, they scoured the countryside, visiting flea markets, estate sales, and toy conventions, looking for that next worthy toy for preservation.
In 2016, Shawn invested his time into multiple courses, studying the history of toys, and how they impact children throughout the decades, including advanced studies in pop culture, creative writing, and small business.
In 2018, Shawn & John established Yesteryear Funland LLC, a traveling toy museum designed to captivate audiences of all ages.
Upon request, the two make appearances at parties, schools, libraries, and various organizations.